AI Engine was released at the end of 2022 with its first capability being able to generate new headlines. AI Engine will continue to evolve over the coming months - stay tuned.
Note: Headline Swap to generate new headlines is currently in beta
Click Swap Headline button in our text widget to generate new headlines that will help you get past writer's block or inspire you to find the ideal message for your audience.
Have you tried this feature? We'd love to hear from you! Click here to share your feedback with our team.
The fine print
Each account receives 50 swaps (or new headlines) per month with no associated cost

Swaps will be refreshed on the 1st of each month

You can only Swap Headline

with Headline text types (not "Normal text")
How to Swap Headlines
1. Write a headline on your page or highlight an existing one
2. Click Swap Headline in the text widget settings to get a new headline. The tool has varying tones and uses your own headline to create new headline ideas.
3. Proofread the new headline and make any edits to ensure it is factually correct and makes sense for your use case and audience.
4. Continue to click Swap Headline if you don't like the result and want another headline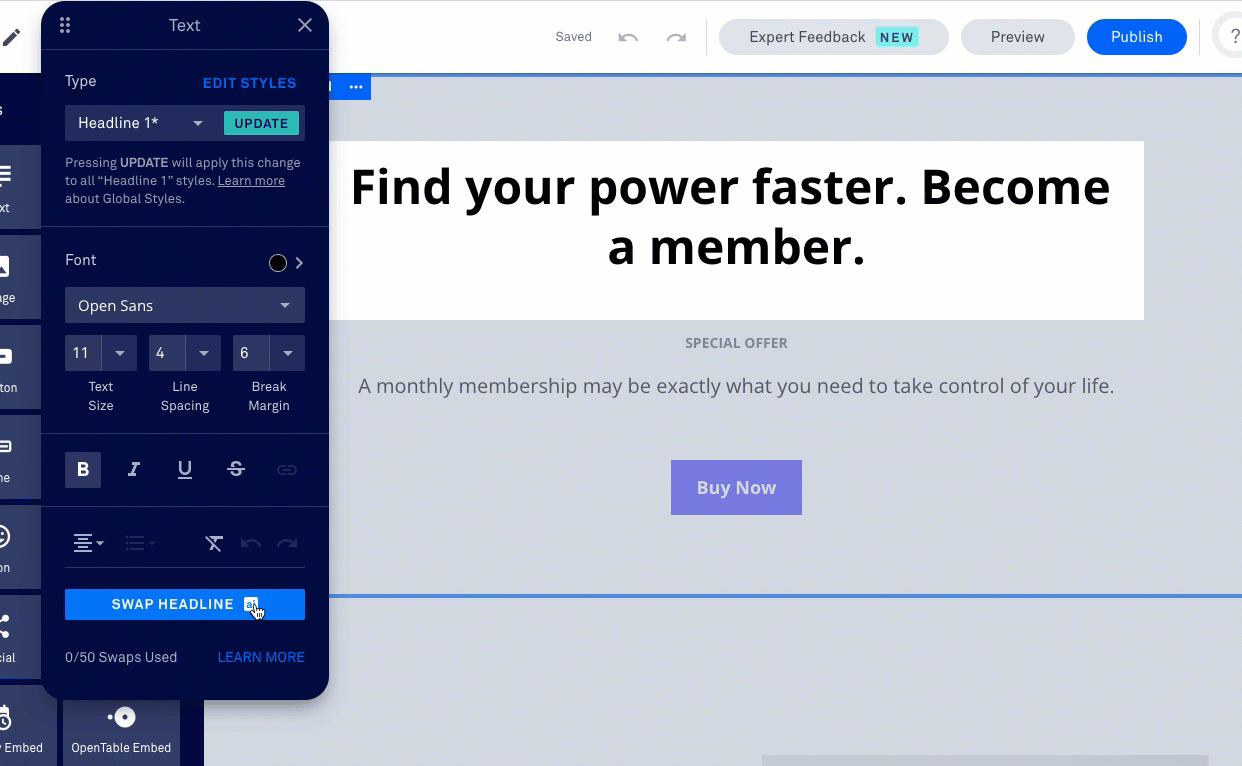 Tips and Tricks
Undo/Redo Headlines
Changed your mind? No problem, simply click undo or redo within the text widget options to navigate forward and backward between your swaps until you find the one you like best.
"Locked in" Headline
Once you click away or close the text widget options, your response will be "locked in" and future swaps will use the current headline to generate new ideas.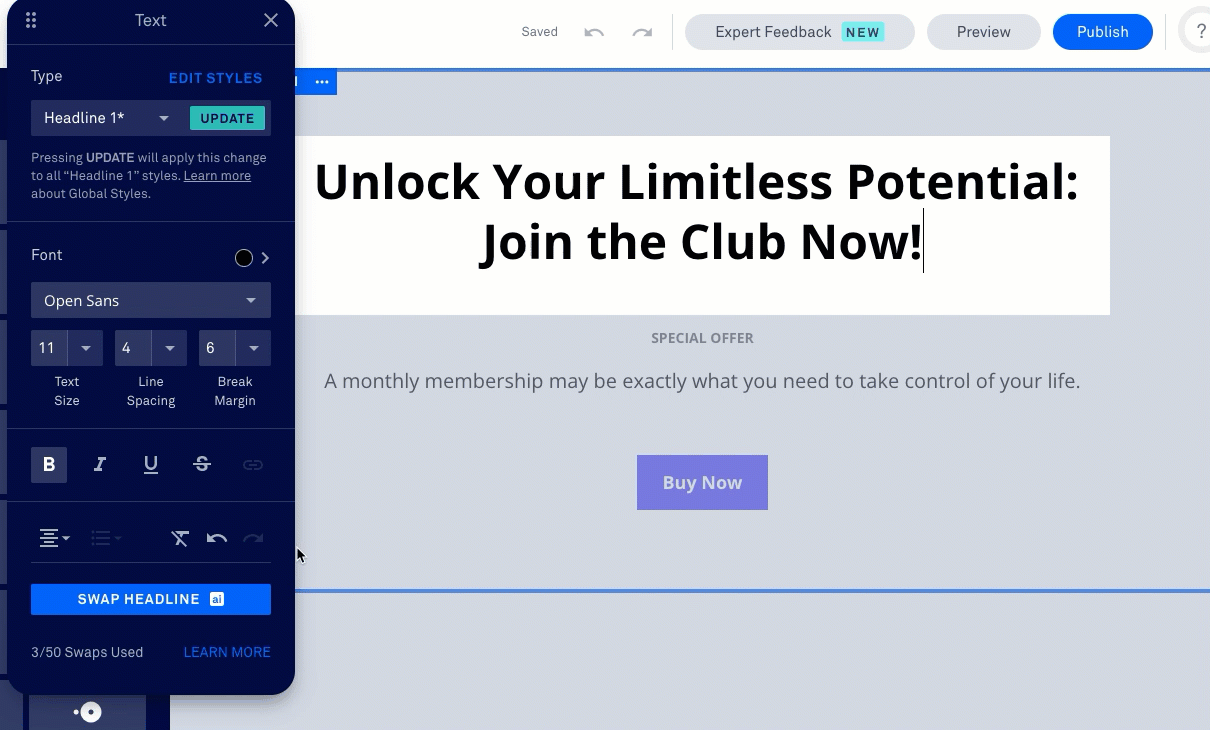 For more information on our Text Widget, please visit this article.
Frequently asked questions
What tones are used when swapping headlines?
The tone used for your headline is randomly selected on each swap and could be any of the following tones: casual, convincing, enthusiastic, formal, funny, inspirational, joyful, passionate or thoughtful.
What are AI Engine's future capabilities
All! You can generate new headlines with our AI Engine in all of those builders.
---
Need more help?
You can always get in touch with our support team—just click Support in your Leadpages navigation menu, or submit a ticket ↗