Congrats! 🎉 You've published your first page, but now what? Let's get some eyes on it. We'll walk through how to get your page's published URL (web address), edit it, and some of Leadpages' tips for sharing the page with an audience.
NOTE:
If you would like to share your page as a
template
with another Leadpages user for them to use in their own account,
learn more here
.
View and edit your URL
After you have published your page, you can view and edit your URL from your account's navigation menu or from within the builder when editing it.
From the navigation menu
You can access your URL from your account navigation menu by selecting Landing Pages, then, select "Publishing Options" from the action menu more of the page you'd like to view/edit the URL.
Click Copy Link to copy the page URL for you to then paste where you're sharing it. If you edit the URL, make sure to click Done. Click View next to the page in the listing to visit the page.
NOTE:
If you would like to change your Leadpages Domain,
learn more here
. Also, more on connecting a
custom domain
of your own below.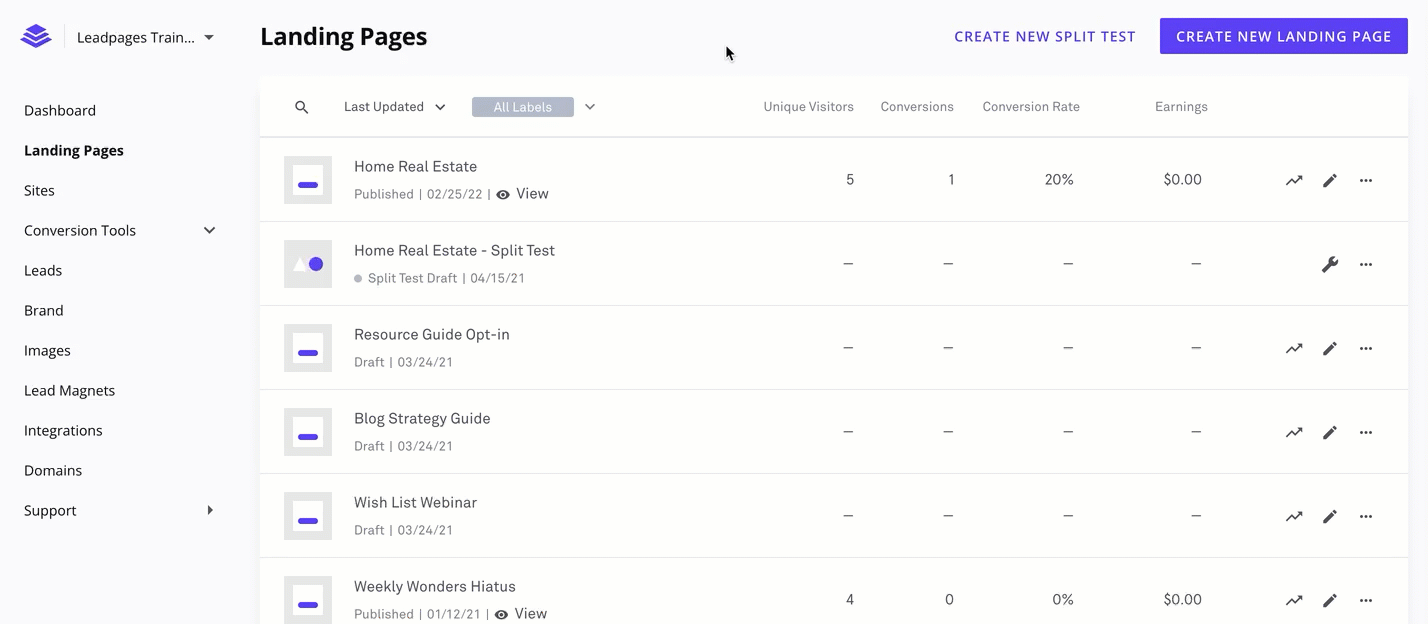 From the builder
To get your page's URL, click the down_angle button next to Update in the top-right corner of the builder, then "Publishing Options." Select "View Page" from that listing to visit your live page.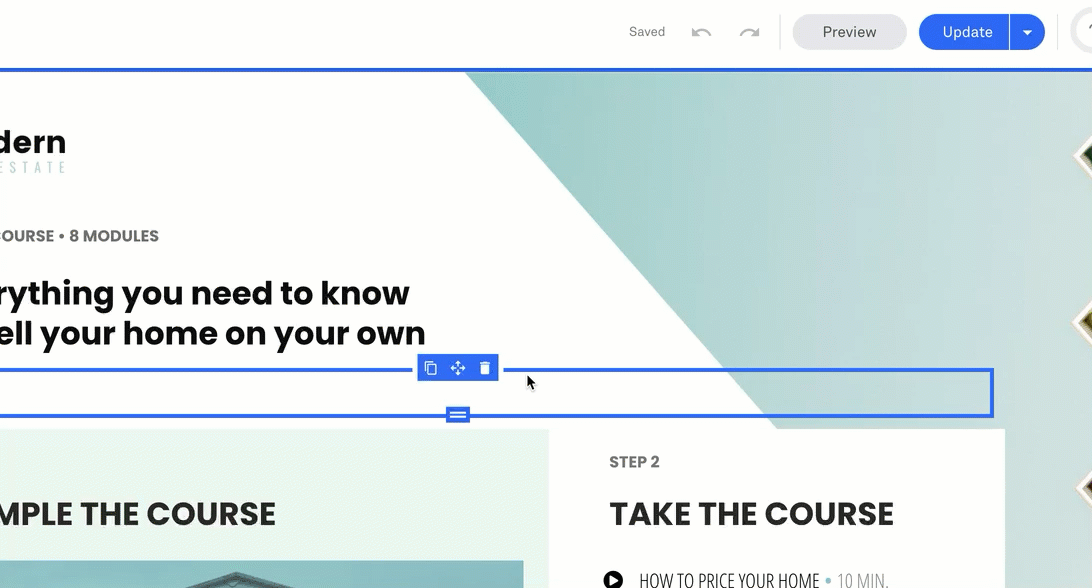 Publishing a homepage
If you would like to publish a page to the root of your domain, without a page slug (e.g. yourname.lpages.co or yourname.com), you can do so from the Domains area in your account navigation menu.
Under Domains in your account settings, click the down_angle button, then Select next to "Homepage" and/or "404 Error Page" to set your landing page.

Connecting a custom domain
We always recommend publishing to a custom domain if possible (e.g. yourname.com). This helps add branding and clarity to your representation as a business. Custom domains are sold separately through providers such as GoDaddy, Hover, Google and more.
All annual Leadpages plans come with a free custom domain offer.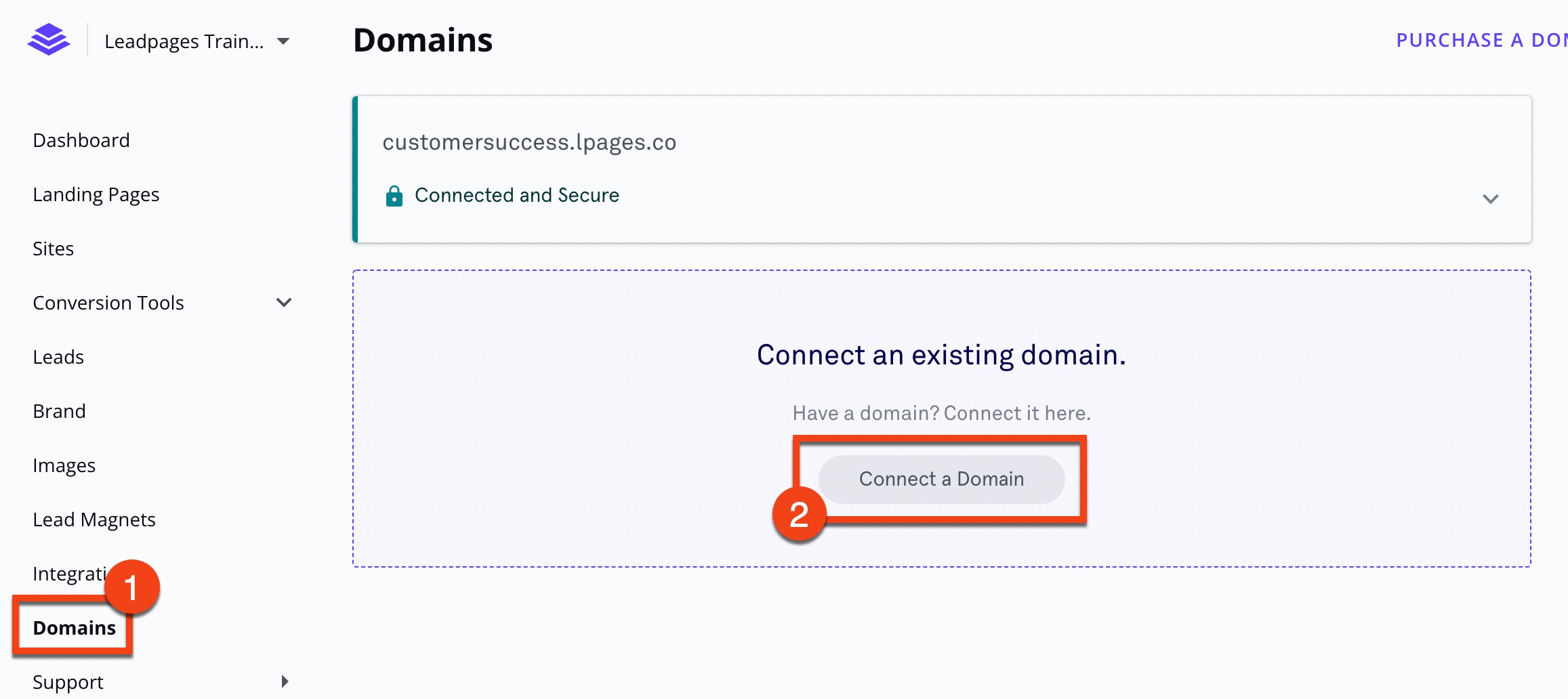 Learn more about how to connect a custom domain here.
Sharing with an audience
Whatever your intention with your page, whether it's to get leads, make sales, promote an event etc., it's important that after publishing your page, you share it for the world to see!
Where and how you share your page will be determined by the type of business, page etc., but we've got a few tips for you.
Sharing on social media
Sharing your page with your current social media following is a great way to get organic traffic to your page without spending extra money. Make sure to utilize hashtags that fit your business and/or product to cast a wide net of traffic that may see your post.
Editing your social preview
Before sharing on social media, make sure to edit your social preview in the Leadpages Builder. This way, when you share your page, the correct title, description and preview image appear in your post. We encourage you to share your page where your audience is, whether that's Facebook, Instagram, Pinterest, LinkedIn, Twitter or anywhere else.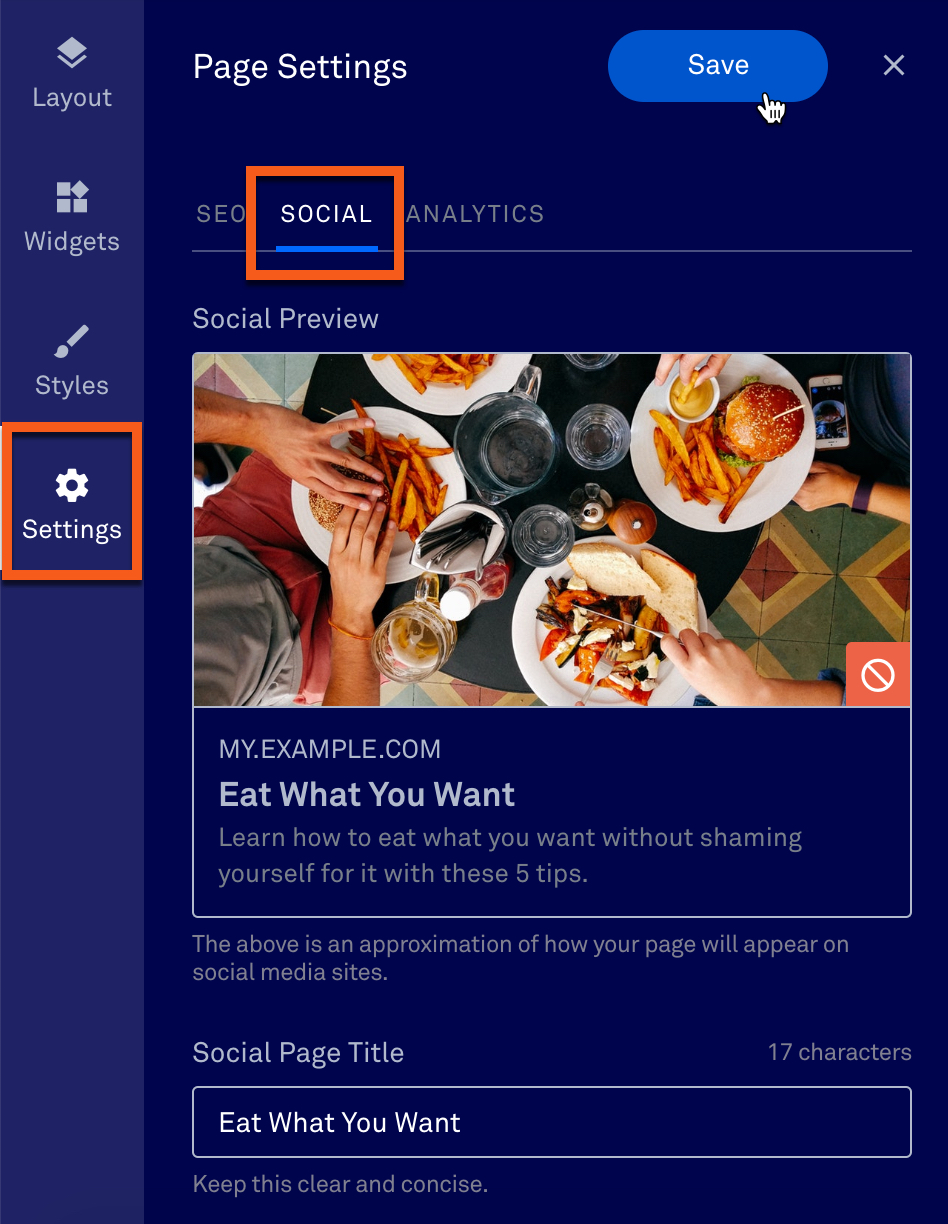 Utilize your Instagram bio URL
If you have a community of followers on Instagram, your profile's website URL in your bio can be a great place to link to a landing page with a specific call-to-action rather than simply your website.
Many brands also utilize something like Linktree, which will allow you to link to multiple URLs from the one in your bio.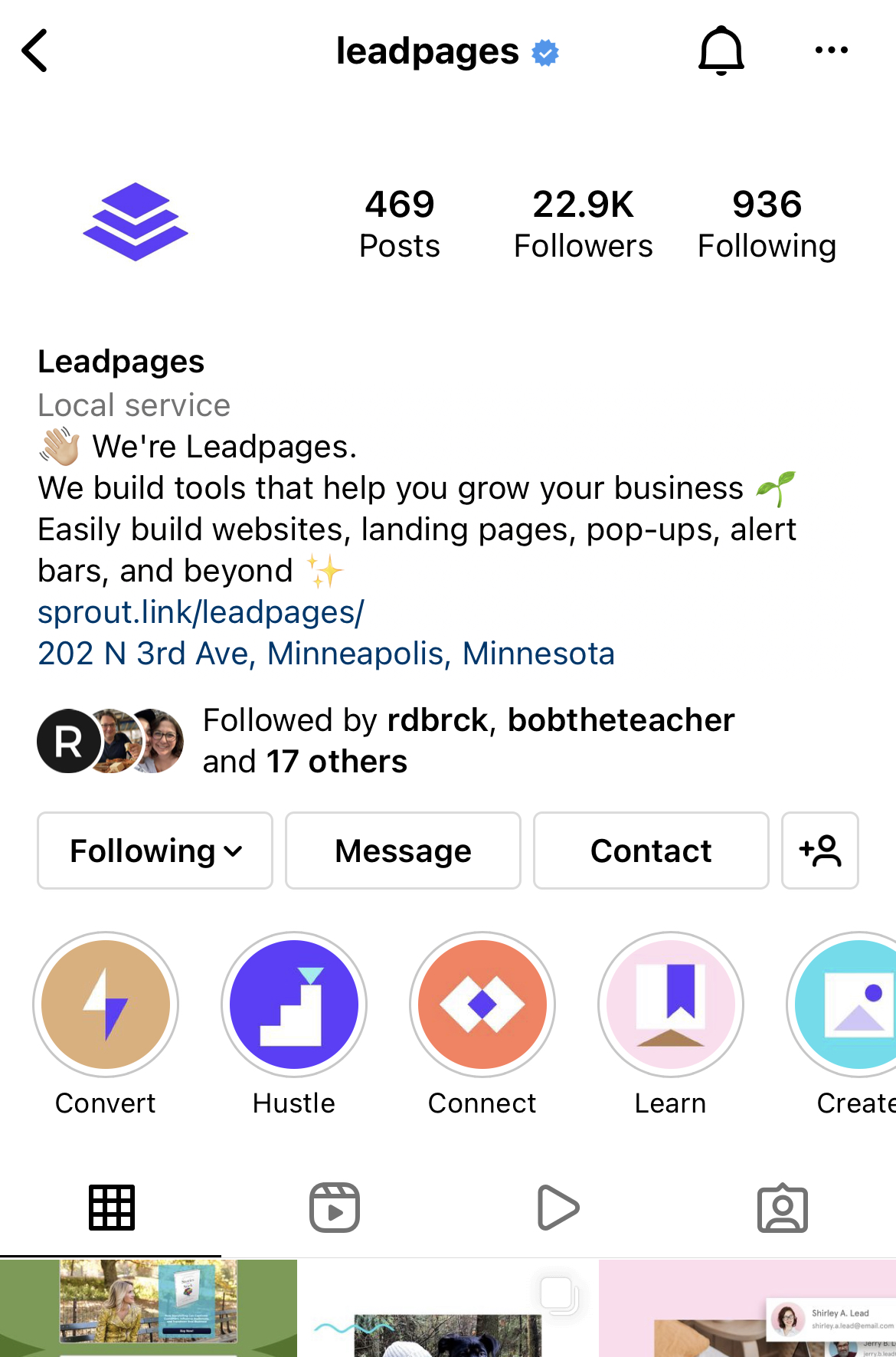 Search engine optimization (SEO)
Search engine optimization (SEO) helps you optimize your content and website in a way that makes it easier for search engines to find.
You have access to SEO settings in the Leadpages Builder.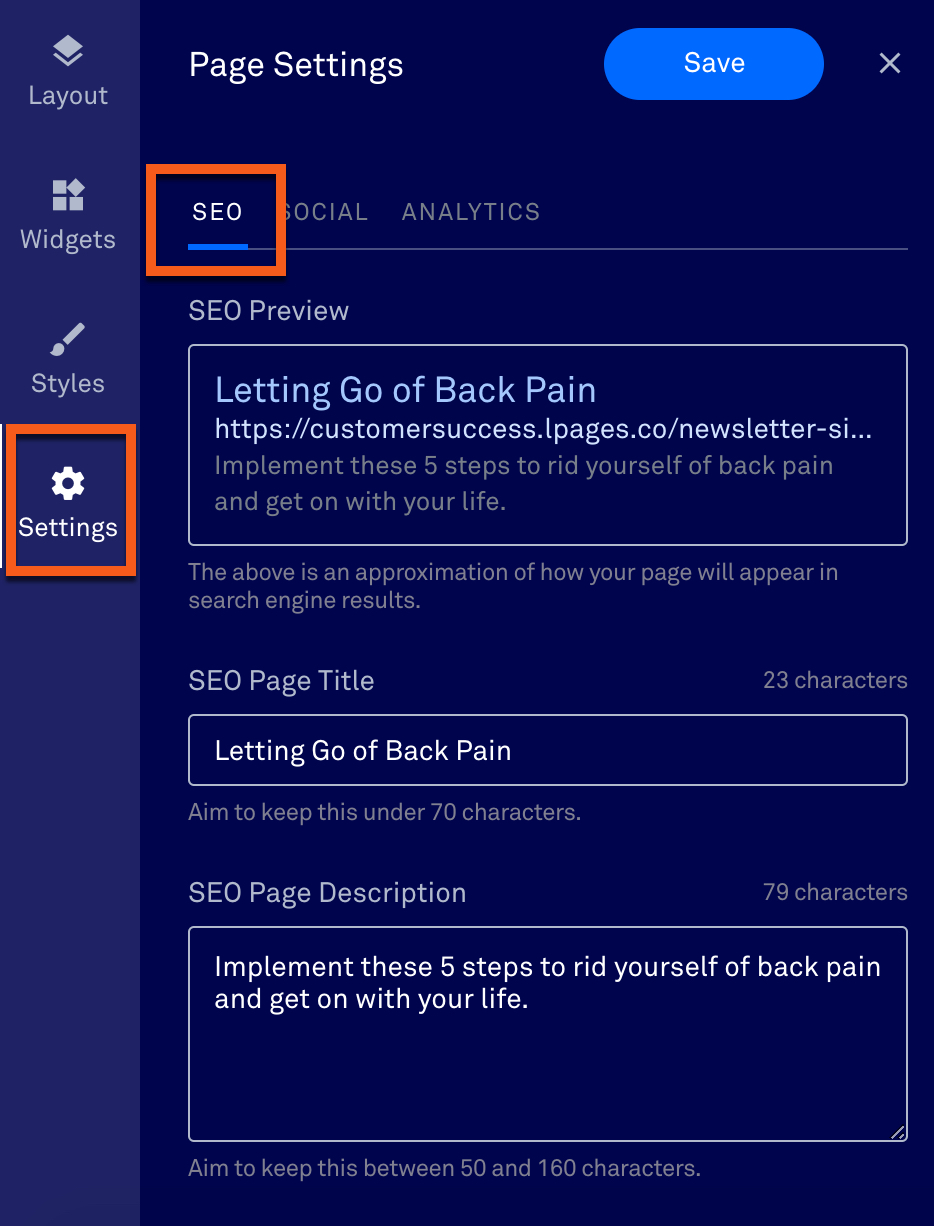 In addition, we've put together some great resources to get you started on an SEO strategy:
Promoting pages with ads
Of course, if you have the means for dedicating money towards paid ads, this can further encourage funneling more traffic to your pages.
Go where your audience is, however, popular ad platforms are Google and Facebook.
We have a few blog posts we put together to get you started:
Verifying domains with Meta (Facebook)
If you plan to take out ads on Facebook, you will need to verify the domain you are publishing to. Use our guide here to verify your domain in Facebook's Business Manager.
Sharing with your list
If you already have a list of email subscribers, utilize that list by sharing with them any new pages with new offers, courses, events etc. Build an email campaign wherever you currently store your list and drive them to your page URL in the email for them to learn more!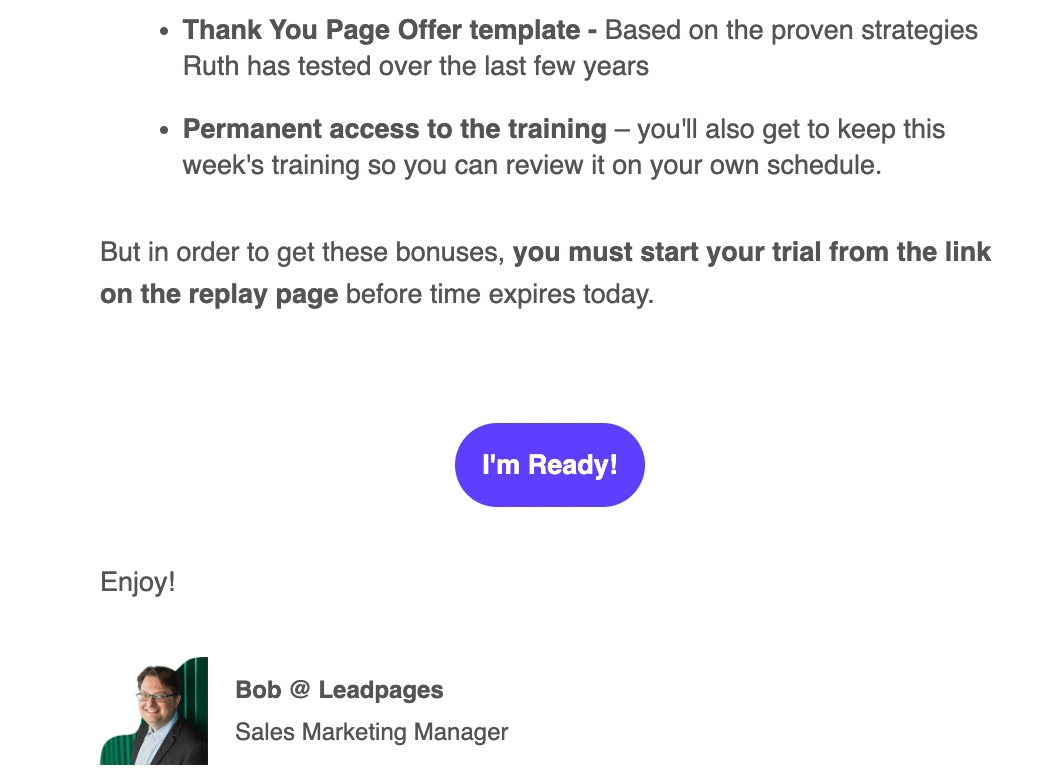 ---
Need more help?
You can always get in touch with our support team—just click Support in your Leadpages navigation menu, or submit a ticket ↗