For some fast formatting, add your brand colors to your Leadpages account to access them as you customize your assets. 🎨


The fine print
Brand colors can be used anywhere the color picker appears in the builder.
Add/remove branding colors
Click Brand in your Leadpages navigation menu.
Click + to select a color or enter in your hex code or RGB numbers if you've got them. (Hover over the color and click X to remove it.)
​
Using branding while editing
Any element within the builder that allows for color customization will open a window with your brand colors as well as the page template colors. That goes for text, buttons, backgrounds and more.
After selecting the color picker for your widget, click EDIT next to Brand Colors to be taken to your account's brand settings to add a brand color or click ADD next to Recent Colors to add a color that's specific only to the page you're working on.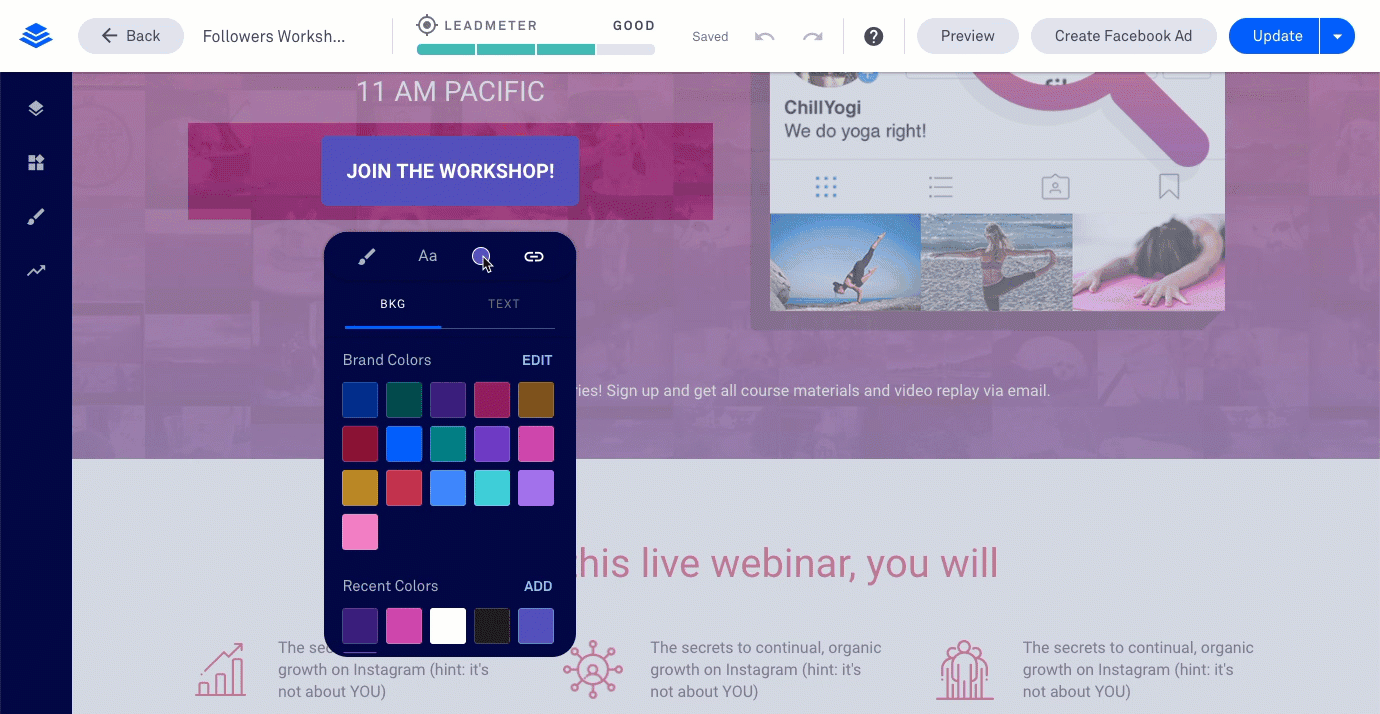 Frequently asked questions
Can I start a template that already has my brand's colors?
Not yet, but our team is hard at work creating new features that utilize branding within the product.
---
Need more help?
You can always get in touch with our support team—just click Support in your Leadpages navigation menu, or submit a ticket ↗