This article will walk you through how to change the name and URL of your landing page, step by step.
If you're looking to change the entire URL of your landing page, including the domain where its hosted, check out our publishing overview here.
To change the SEO title that your visitors see in search engines and their browser tab, click here.
Step-by-step guide
From your Leadpages navigation menu: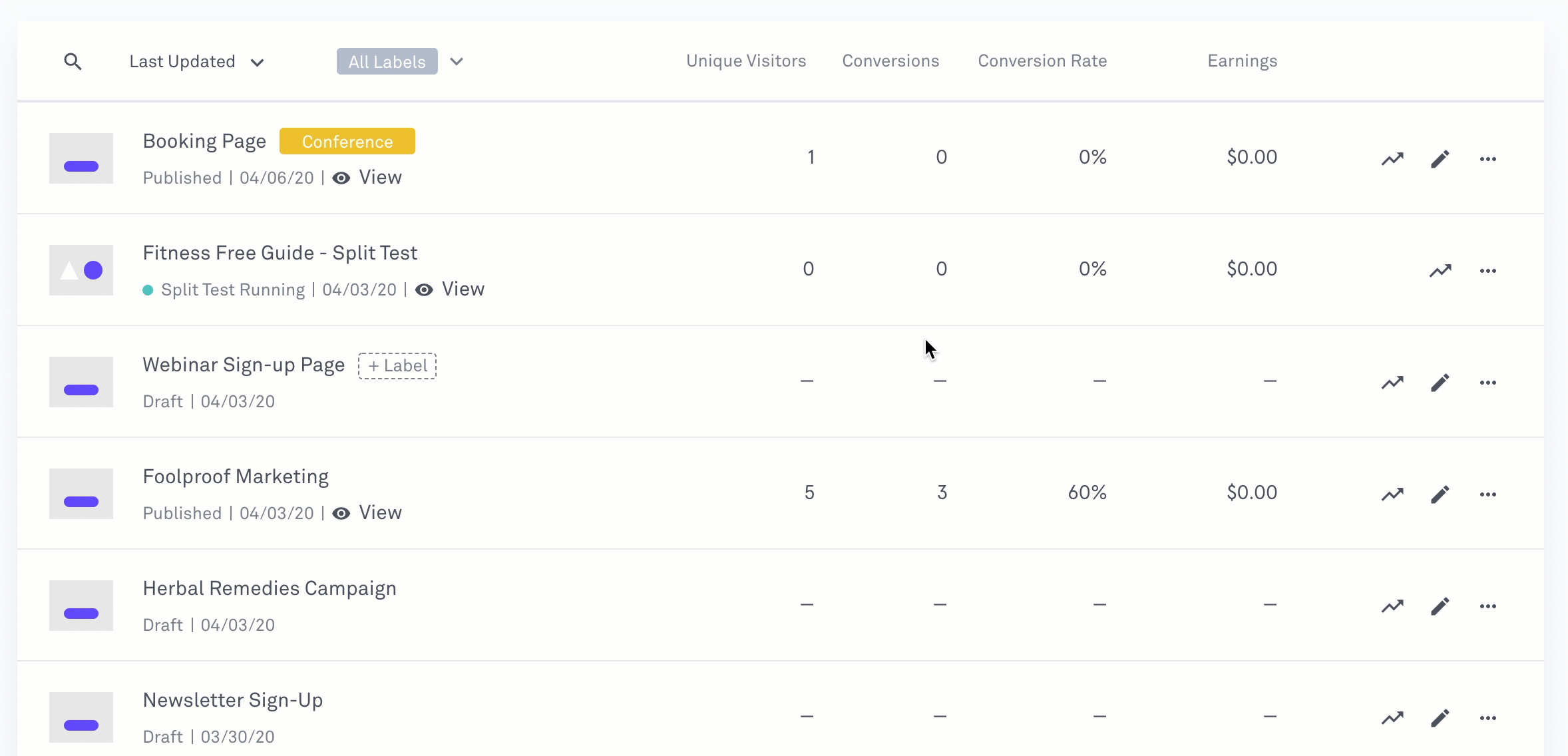 Here are the full steps:
Click the Actions more menu next to the page you'd like to edit in the listing.
Select Publishing Options (to change its URL) or Rename (to change its name).
Edit your URL and/or page name, click Save.
From inside the builder: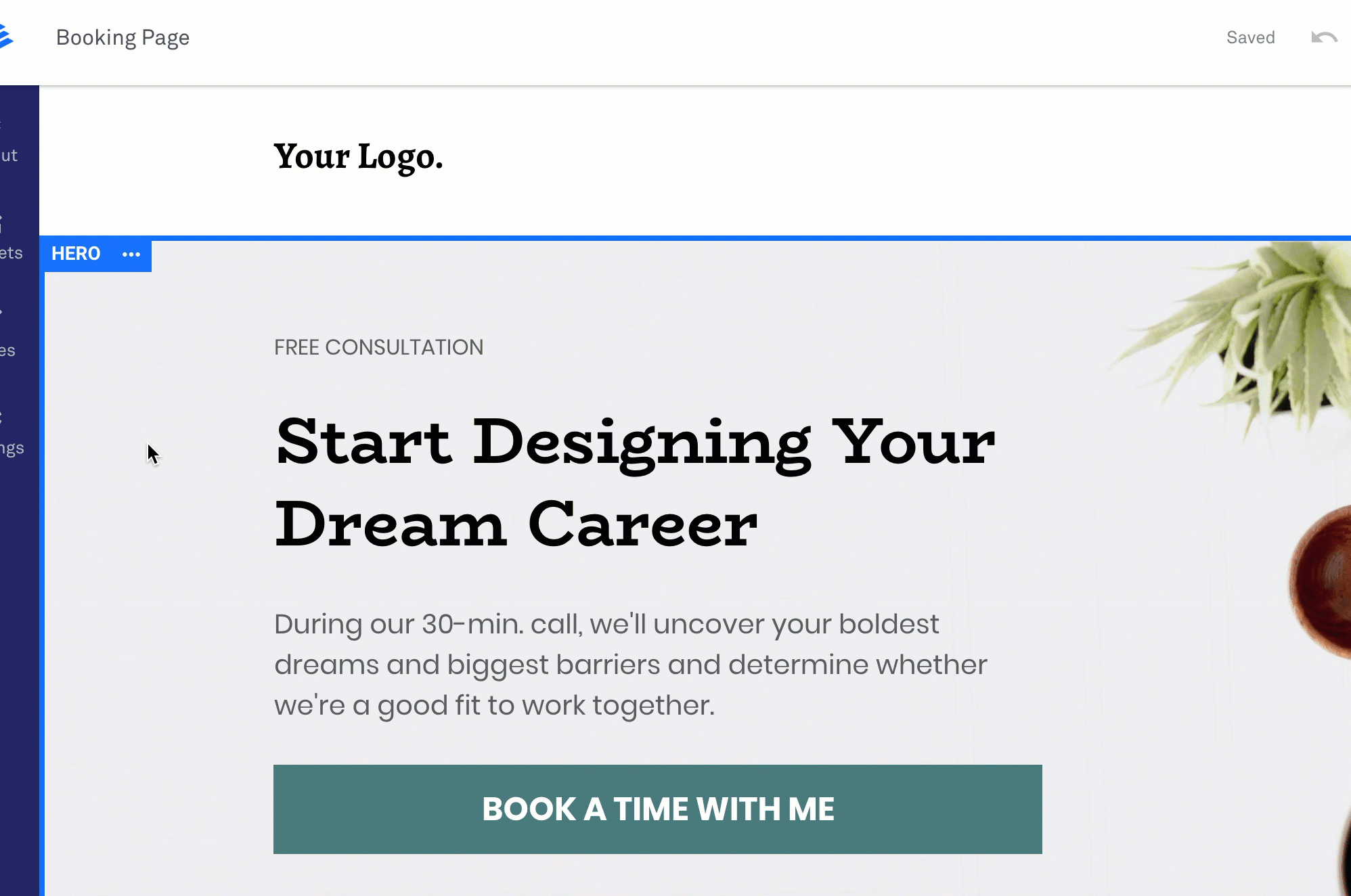 Here are the full steps:
Click the name of your landing page within the builder to edit its name.
Click Save.
To edit its URL, click down_angle next to Publish/Update at the top-right corner of the builder, then Publishing Options.
Click Save and Publish/Update your page.
---
Need more help?
You can always get in touch with our support team—just click Support in your Leadpages navigation menu, or submit a ticket ↗