Logging in to your Leadpages account is easy peasy! To log in to your Leadpages account, head to https://my.leadpages.net/login. Once there, simply enter your email and password, then click Log In.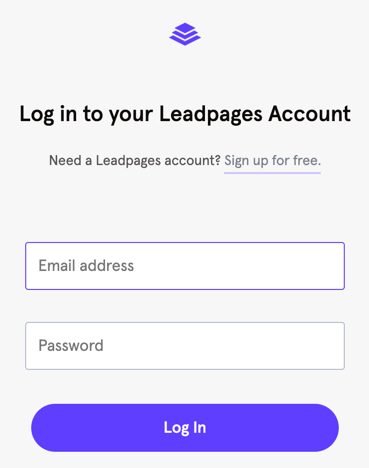 Frequently asked questions
How can I reset or change my password?
There are a few ways you can get a new password, depending on whether or not you can access your account. To learn more, check out: How To Change Your Leadpages Password.
What should I do if I signed up with the wrong email address?
We can change your email address in our system—simply get in touch with our team and we'll be happy to help!
How can I sign in to my sub accounts?
If you have sub accounts, the easiest way to sign in is through your master account. Here's how:
Log in to your master account.
Click the account name at the top-left corner of your navigation menu, then select Sub Accounts.
Click Manage Sub Accounts and choose the sub account you'd like to access, then click Log in next to its name.
---
Need more help?
You can always get in touch with our support team—just click Support in your Leadpages navigation menu, or submit a ticket ↗