You can duplicate any landing page in your account so that you can edit it and use it again.
Also, if you're looking to simply copy a section of your page or pop-up, learn how to copy + paste a section here.
NOTE:
If the page you would like to duplicate is currently in a split test, you will need to end and
delete
the split test before duplicating the page.
More information here. ↗
Click the Actionsmore menu next to the page you'd like to duplicate in your listing view.
Select Duplicate.
Name your duplicate page and click Start Building.
Your new duplicate page will open in the builder and you're free to start editing.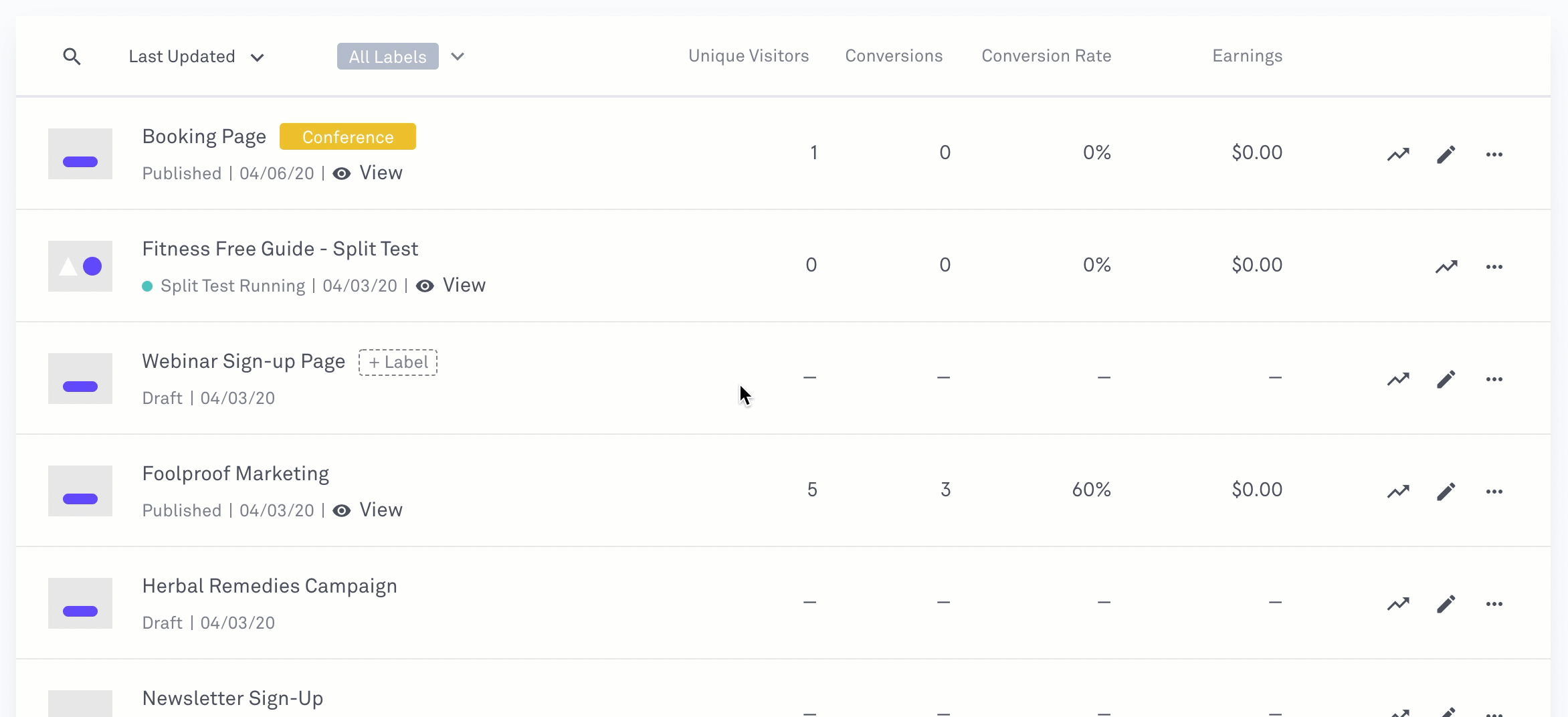 NOTE: Page names must be 35 characters or fewer. Pages with more than 10 pop-ups are not currently able to be duplicated.
The duplicated page retains the features of the original page.
Your integrations (other than Zapier), content, and styles in your duplicate will be the same as your original. You can now edit this page any way you like and it will not affect your original page.
If you are currently running a Facebook ad on the page you are duplicating, the ad will not carry over to your duplicate.
---
Need more help?
You can always get in touch with our support team—just click Support in your Leadpages navigation menu, or submit a ticket ↗