NOTE: Headline Shuffle is currently in beta
The Headline Shuffle is used with our text widget as a way to help you get ideas to write high-quality, engaging professional headlines for your landing pages, conversion tools, or websites at the click of a button.
The fine print
Accounts are limited to 50 shuffles per month with no associated cost.

The shuffle count for your account will be refreshed on the 1st of each month.

Headline Shuffle is not available for non-headline text.
Using the Headline Shuffle
To get started, simply enter a headline into your text widget or highlight an existing headline.
Shuffle Headline
Click directly on your headline text or hover over the text and click the edit icon to open the text widget settings and reveal the Shuffle Headline option.
Once you click Shuffle Headline, the tool will replace your copy with a new suggested headline based on your original text. Continue to shuffle until you find a headline you like or run out of shuffles.
Note: Shuffle counts are automatically refreshed on the 1st of each month.
Original Headline
If you find yourself in a situation where you liked your original headline better, worry not. Simply click Original Headline to revert back to your original headline.
You can also use the undo and redo buttons to navigate between the headline suggestions you've shuffled through.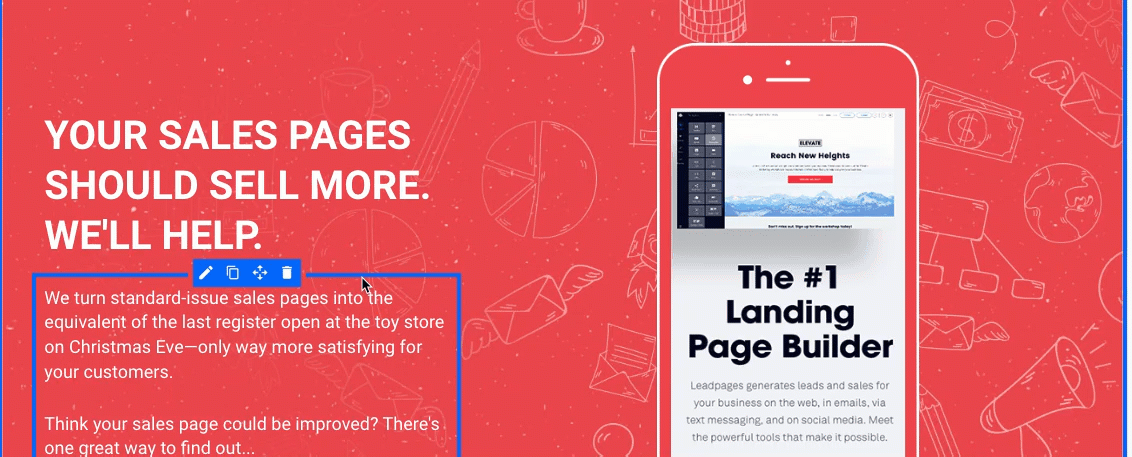 For more information on our Text Widget, please visit this article.
---
Need more help?
You can always get in touch with our support team—just click Support in your Leadpages navigation menu, or submit a ticket ↗