Spruce up your pages with illustrative icons using our specialized widget—which includes icons for everything from social media services to payment methods.
Using the icon widget
Choosing an icon
Once you place an icon widget on your page, click on the widget or hover over it and click edit to bring up the widget settings. From there, click the smiley face icon to browse and search through a vast library of icons to find one that suits your needs.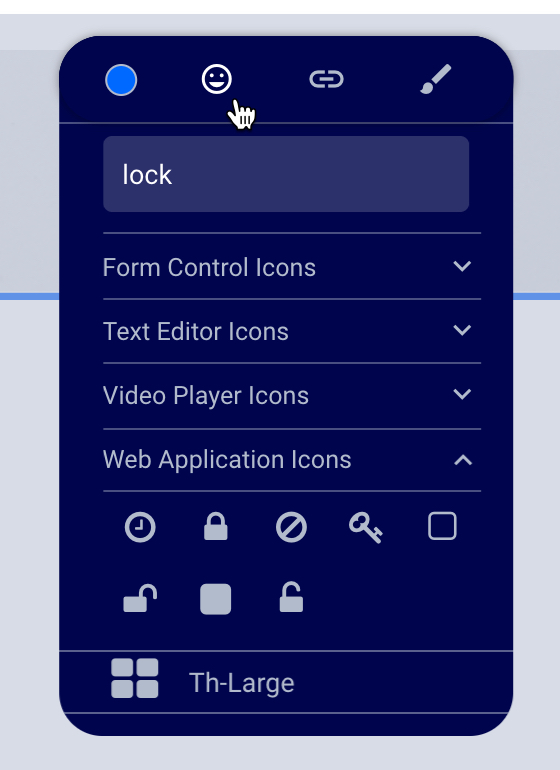 TIP: To focus on specific icon sections, you can hide other categories—just click the upward-facing arrow next to the category title.
Adding a link
Any icon can be turned into a link—which is great as they can act like buttons. To add a link to your icon, click it to open the widget settings, then click the link icon. From there, choose Open a pop-up, Open a Calendly pop-up, Link to an external URL, Link to a landing page, or Jump to a page section and select the link destination, as shown below.
Learn more about adding links to elements in Leadpages here.
Using icons as list bullets
In addition to standalone icons, you can use any icon in our library as a text bullet. Using the text widget, create a list. Then, select the smiley face option in the list settings and choose your preferred icon.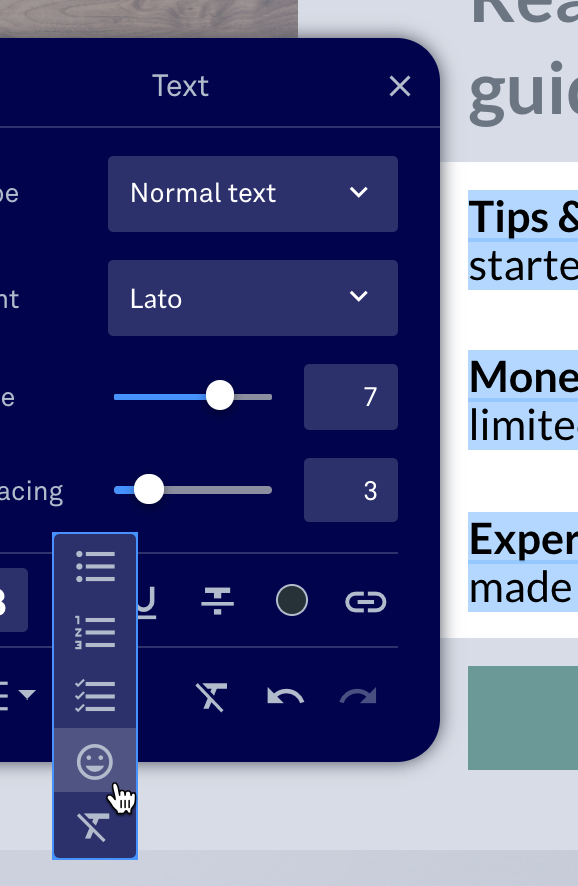 For more details, please see our guide on using the text widget.
Customization and Styling Details
Icon size
In the icon widget's style settings, you adjust the width of the icon by selecting the paintbrush icon in its settings panel, then sliding the width to a desired size.
It's also possible to set a maximum width in pixels for your icon by selecting "Set Max Icon Width" and entering a pixel count. You do not need to enter "px" or "pixels" when setting a max width.
To make an icon even larger, you'll need to adjust the spacing between columns—to learn how, check out Customizing Page Layout and Section Styles.
Alignment options
Also within the icon widget's style settings, you can align the widget to the left, center, or right within its container.
Tips and frequently asked questions
Tip: Use payment icons on sales pages
The icon widget library provides several common payment type icons—so you can display which methods you accept right on your page.
Where do the icons in the library come from?
Our icon library is powered by Font Awesome.
---
Need more help?
You can always get in touch with our support team—just click Support in your Leadpages navigation menu, or submit a ticket ↗