Besides using the image widget within the Leadpages builder to add and remove images from pages and pop-ups, there's an Images library in the navigation menu of your account.
NOTE: Maximum file size upload is 15MB. Leadpages supports the following image filetypes: JPG, PNG and GIF
Upload images
Click Images in your navigation menu.
Then select Upload Images.
Click Select File and choose the image file(s) you would like to upload from your computer or simply drag and drop them into the upload area.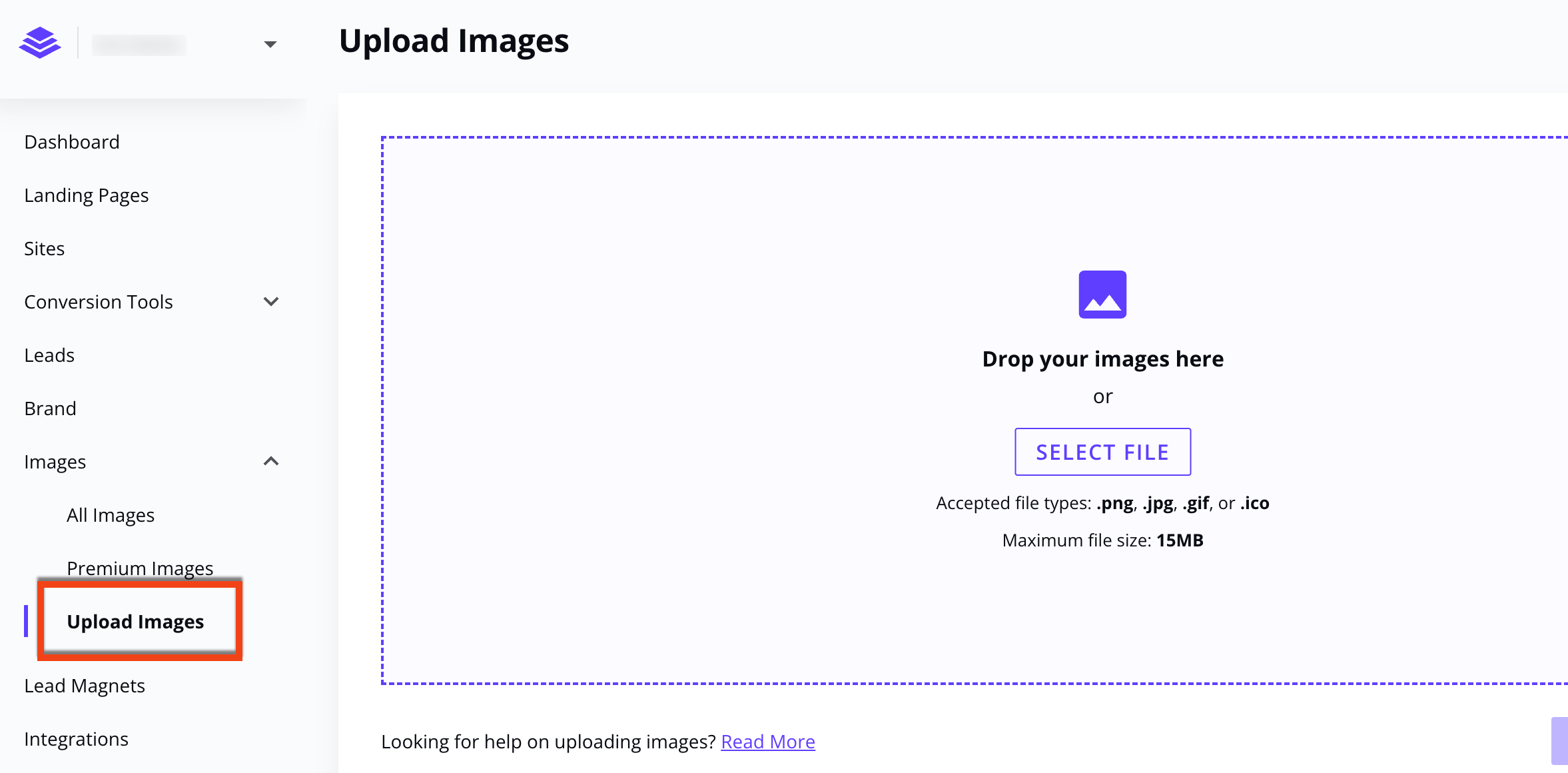 Editing images
You can crop, adjust an image's visual settings (e.g. brightness, contrast), and add filters, frames, or text to it within the image editor. Learn more here →
Purchase premium images
Even if you don't have a professional photographer built into your business' budget, you can still utilize professional photography using Leadpages.
Click the Premium Images tab under Images to search a large premium image library. Purchase an image for as low as $2.99 USD and have unlimited use of the image throughout your Leadpages account.
NOTE: These images are for use in your Leadpages account only. Be sure to read the "Image Guidelines" at purchase. Premium image purchases are non-refundable. Premium images are not available in a sub account. Premium images are not editable.
Steps to purchase
Select the Premium Images tab, then browse the premium image gallery or search using keywords for images you'd like.
Click on an image to preview it in more detail, then the Buy Image button to begin the purchase.
The payment method on file with your Leadpages account will be the default used for Premium Images purchases. Clicking "Update" under the payment details will direct you to your account settings where you can change your payment method for Leadpages. (NOTE: This will change the payment method for your Leadpages subscription as well.)
Click Complete Purchase.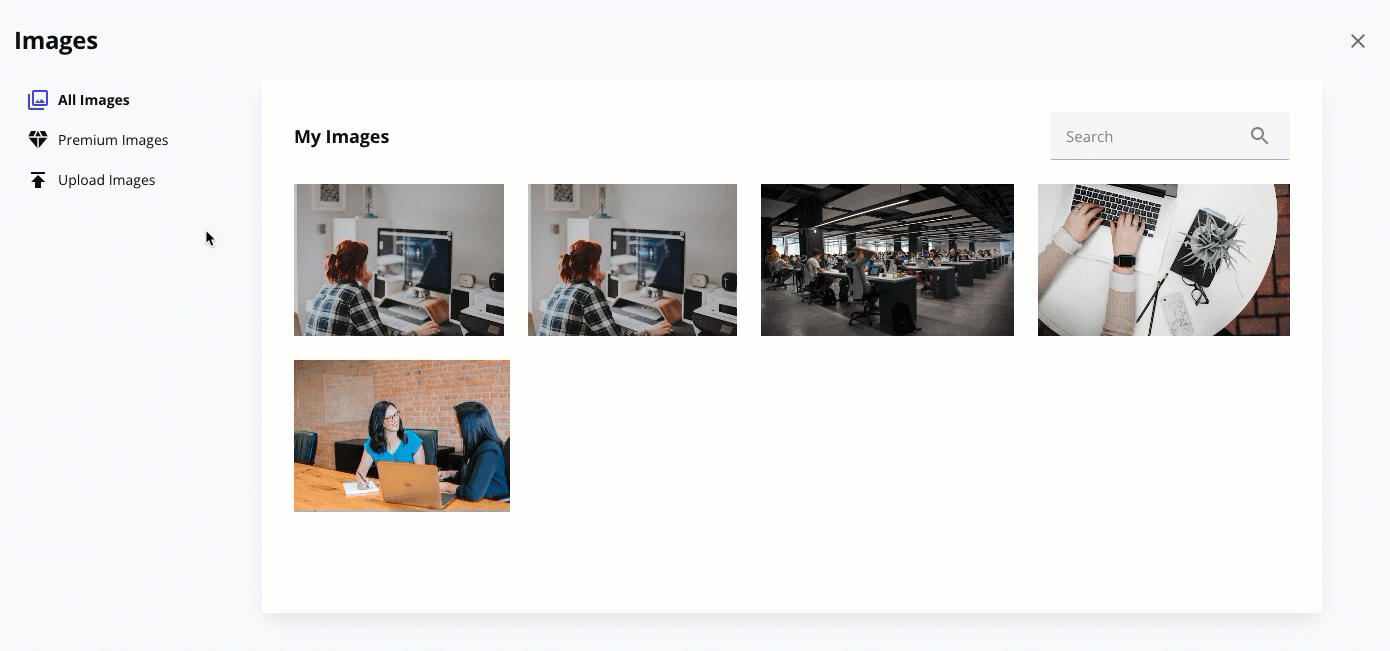 Your purchased premium images can be found under the All Images tab when adding images to any of your Leadpages sites, landing pages and/or pop-ups.
Remove images
Click on the image you'd like to delete and click the trash can icon, then Delete.
NOTE: Premium images are not able to be removed.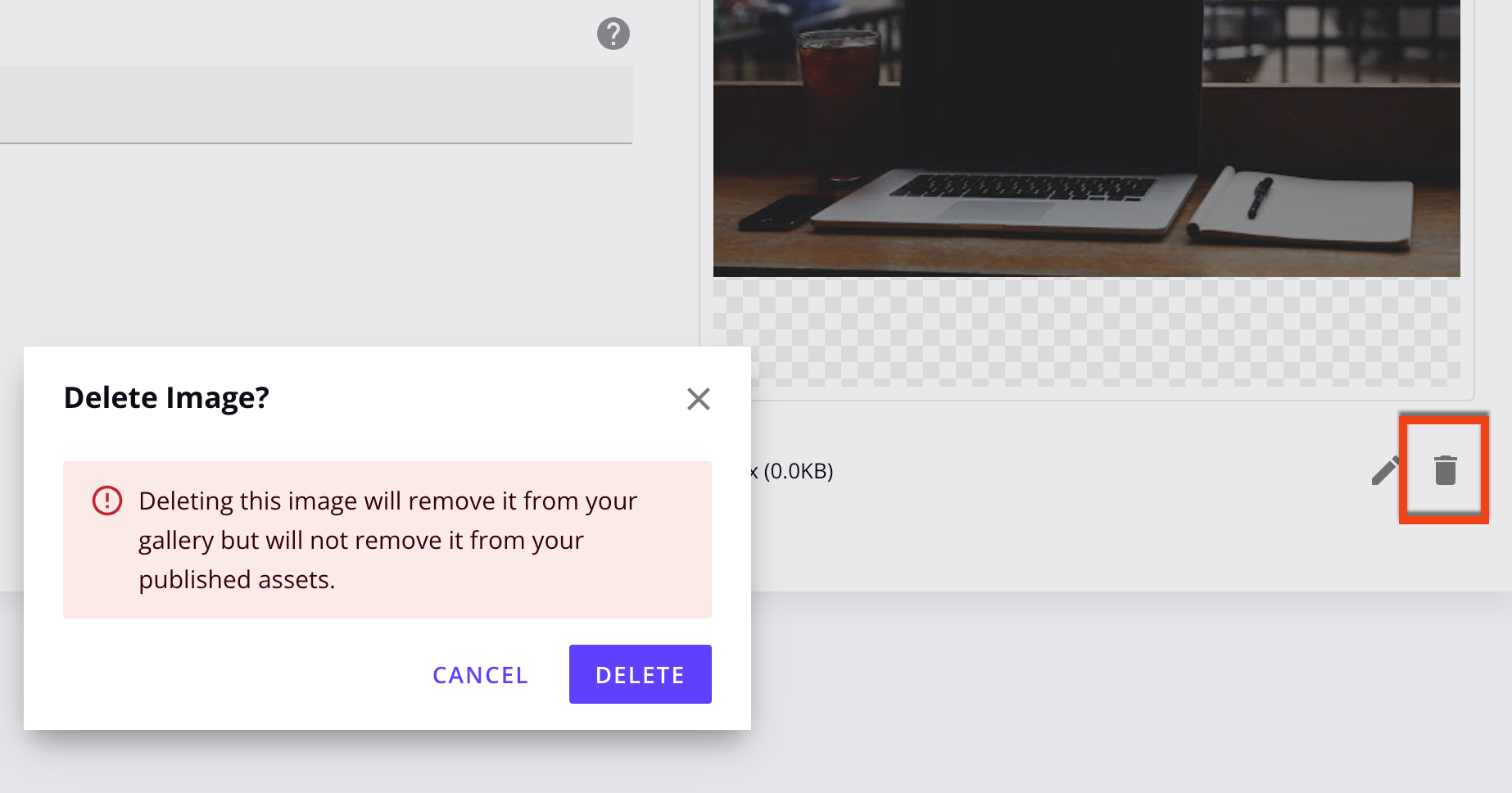 ---
Need more help?
You can always get in touch with our support team—just click Support in your Leadpages navigation menu, or submit a ticket ↗