Your Leadpages account comes with the option to include a banner on each page. Visitors who click the banner on your page will land on the main Leadpages site, so they can sign up for an account.
Here's how to turn the banner on and off:
Click the account name at the top-left corner of your navigation menu, then click "Account Settings."
Toggle the "Powered By Leadpages" switch. (The banner will display if the switch is flipped to the right and blue).​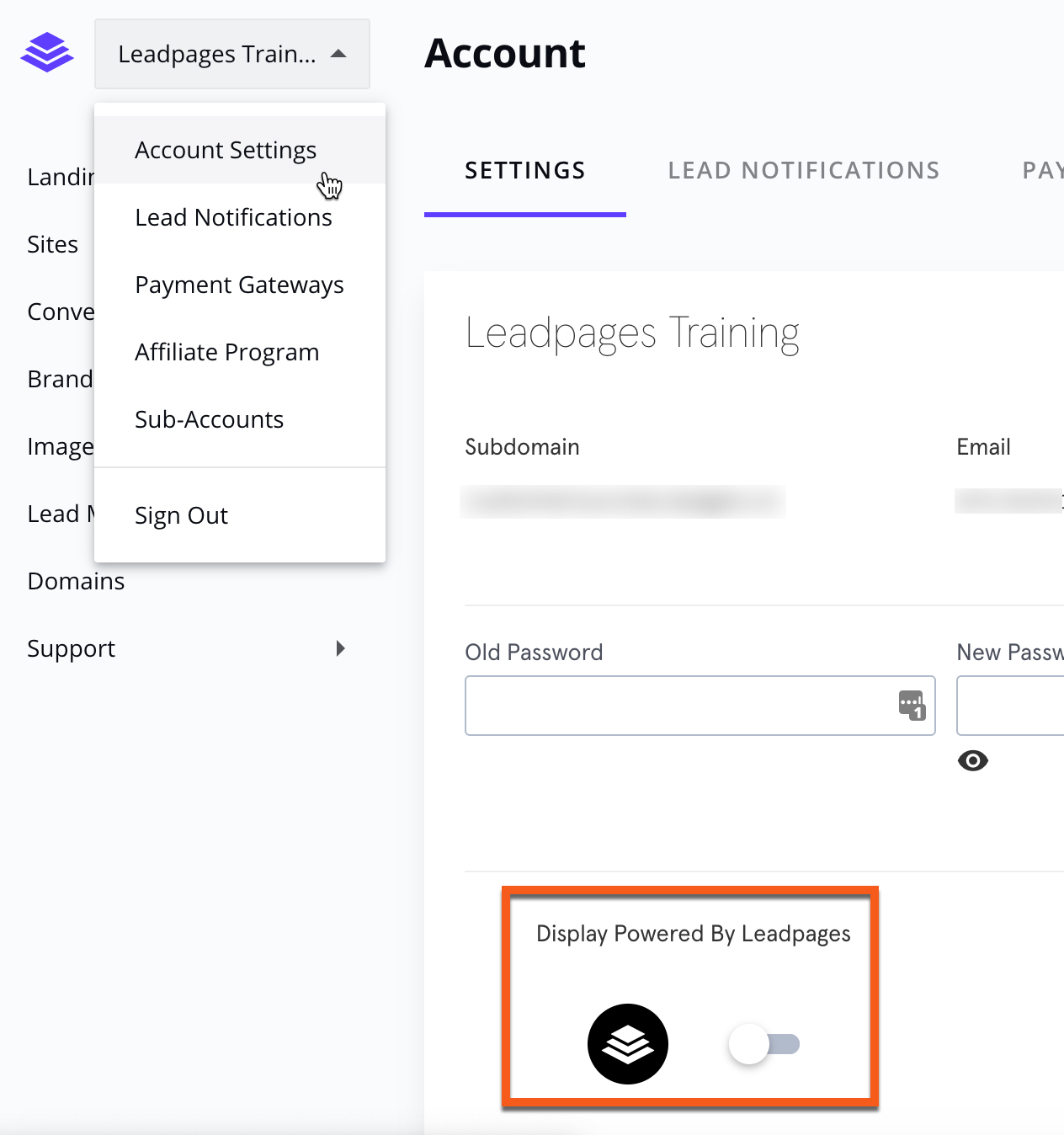 ---
Need more help?
You can always get in touch with our support team—just click Support in your Leadpages navigation menu, or submit a ticket ↗